Contact bridge: reliable linked assemblies for FESTO pneumatic islands.
We were first commissioned with the manufacture of various contact bridges for pneumatic islands by  FESTO SE  in 2001. These hybrid assemblies, consisting of assembled stamped and injection-molded components, provide an electrical connection to control the pneumatic valves and must therefore ensure an extremely reliable contact between the individual linked assemblies. One particular challenge in this context was the filigree geometries of plastic and metal components but also the dimensionally stable fine-tuning to each other in order to prevent contact between the conductors.
To design the linked assemblies efficiently and reliably, we contributed our expertise as early as the development and product optimization phase. The selection of the appropriate manufacturing concept was also a crucial factor in achieving the desired quality, process reliability, cost-effectiveness and sustainability.
First of all, special progressive dies and injection molds were constructed on the basis of the product concept. They form the basis for the subsequent stamping and injection-molding processes in which the individual linked assemblies are produced. The lead frames are made of CuNi3Si1Mg, which are partially coated with NiAu. The thermoplastic is a glass fiber reinforced PBT.
The individual contacts and components are connected precisely and in accordance with requirements in a partially automated assembly process. Subsequently, the lead frame's stops are separated to create individual contact tracks. High voltage testing and the simulation of the respective installation situation enable a one hundred percent functional check of the assembly. Each process step is permanently monitored using calibrated measuring methods and documented in the CAQ system.
One clear advantage: all the process steps are carried out in-house – from process development, tool design and toolmaking to manufacturing and assembly. As a result, an average of 1,800 linked assemblies per day and 9,000 assemblies per week are produced in 2-shift operation.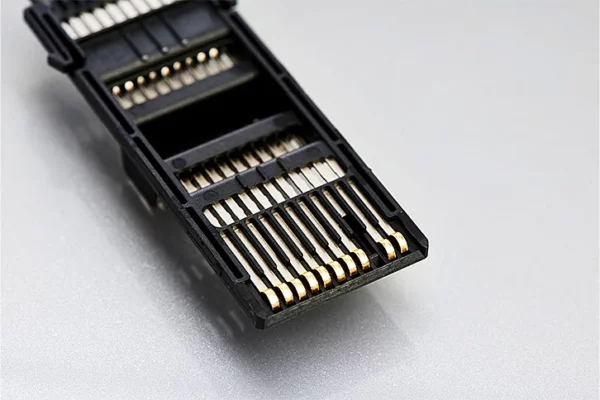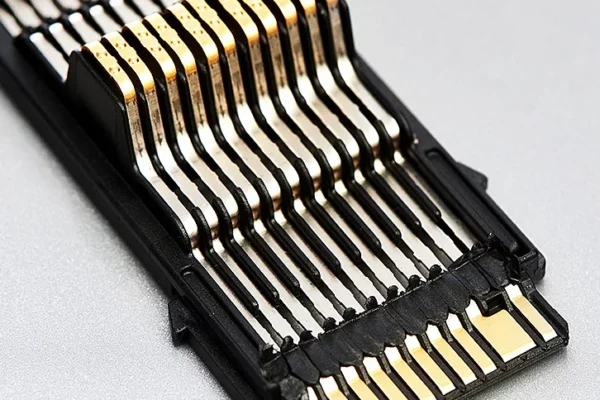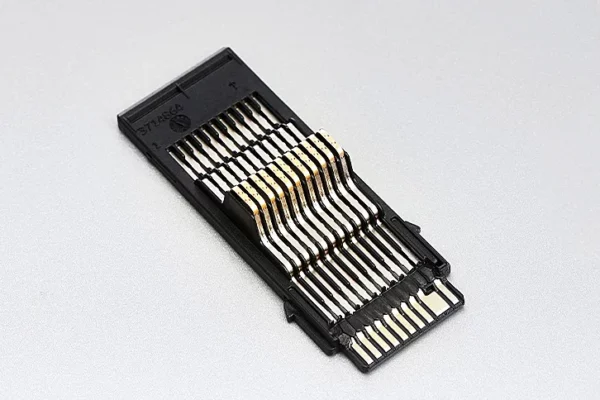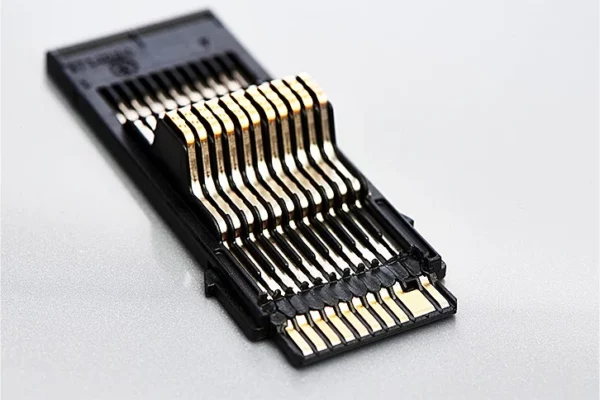 Taking into account data from Moldflow® analyzes, materials and the well thought-out tool design, we managed to achieve the desired dimensional accuracy for the components. The processes and products were designed in such a way that a large number of variants can be produced over a long period of time in high numbers with very high repeat accuracy.
Every assembly delivered to FESTO is one hundred percent tested. In addition, partial automation made a significant contribution to achieving cost and energy savings.
different linked assembly variants
manufactured linked assemblies per year
years spent on the project so far
Start project now
Call us or write to us. Let's get your idea into series production together.